One of the most popular tours takes you along the Ringstraße, the Prater, past the Giant Ferris Wheel up to the castle of Schonbrunn, where you take a brief tour of the showrooms.
The tour ends in the center of the Vienna State Opera.
The round trip takes about 3 1 / 2 hours.
Of course, you will be picked up directly from the hotel.
www.viennasightseeingtours.com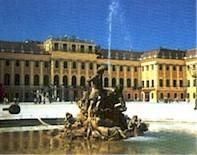 Vienna Walks
Walks very special for all who wish to experience vienna and klosterneuburg in an individual way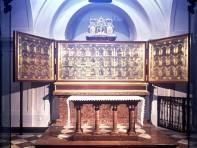 For Lovers and Filmmakers
"The 3rd Man Tour" on the trail of a classic film:
An unconventional walking tour to the original locations in the city.
For movie fans of all nationalities and vienna discoverer.

www.drittemanntour.at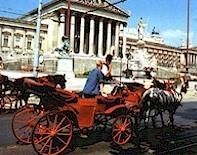 ESSL Collection
The 4500 works in the collection is the most important collection of Austrian and international art since 1945 in Europe. Current special exhibitions and workshops are also available.
opening times:
Tuesday-Sunday: 10:00 am. - 6:00 pm. and Wednesday until 9:00 pm.

www.sammlung-essl.at
Excursions Klosterneuburg
Augustinian Canons of Klosterneuburg
Not only Vienna has offers. Do not forget to visit the Augustinian Canons of Klosterneuburg.
Tour times:
All year daily from 10:00 to 17:00, every hour on the hour.
Tour length approximately 1 hour.

www.stift-klosterneuburg.at
Acetaia Pecoraro
Probably unique outside Italy is the "Acetaia Pecoraro" in Klosterneuburg. The State Opera tenor Herwig Pecoraro has fulfilled his dream and moved from Modena, Italy, the art of making the traditional balsamic vinegar to Klosterneuburg. Using the natural conditions and high costs, it is him and his wife managed an "elixir" to create that one normally only found in southern Europe.
Guided tours by appointment:
+43 87 323 2243 or +43 664 2844304
Public bathing beach Klosterneuburg
Just a short stroll from our hotel, there is the beach Klosterneuburg. A large natural area with swimming pool, water slide, lap pool, boat rentals, lawn, tennis courts, miniature golf.
Our guests have free admission!
Public Transportation
Not only its location makes it a popular destination for Klosterneuburg Vienna-lovers. The connection by public transport is another plus for the city Babenberg.
In the 10 - 20 minute cycle, our guests have the opportunity to go by bus or train to Vienna, then to go directly to the center by subway.
The approximate journey time of Klosterneuburg in Vienna's city center is about 25 minutes.
Bicycle Tour to Passau
The Danube bike path once mastered, visited Vienna and Klosterneuburg enjoyed, you do your body no longer continue to strain, but can drive comfortably with the train back to Passau.

By train:
daily from Klosterneuburg-Kierling 07:43 to Passau (arrival 11:56 am.)
The loading of bikes onto the train must be made by the passenger. More information is available at the reception or at:

www.oebb.at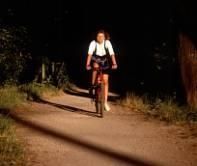 Zum Seitenanfang